13 Years of Progressive Establishment
Everything in business is being disrupted by digital, from internal procedures to external interactions with clients. As part of our digital solutions, we provide you with a plan for digital transformation as well as the tools necessary to implement that plan.
We provide Project Development, User Interface/User Experience Design, and Software Development services, and we also create and promote AI-based projects.
Artificial intelligence (AI), data science (DS), machine learning (ML), and financial technology (FinTech) are among the leading industries we serve. Our efforts have paid off, and the projects we've nurtured are now firmly established in their respective markets. In other words, Cool Digital can help you make your ideas a reality before they disappear entirely.
If you want to bring your ideas to life, grow your business, or get help with design or software development, you can always come to us for guidance.
Do you have what it takes to run a successful digital business? To begin seizing new opportunities, you must first develop a digital strategy. ElateBrain is here to help you transform your unique business by embracing digital in whatever form that may take.
When it comes to finding the best solution for your company, we have you covered with a wide range of services. Industry 4.0, Cybersecurity, Cognitive, CX, and more are all areas in which we excel. We provide User Experience (UX) assistance in addition to automation and AI solutions to increase productivity and fulfill the needs of our customers.
Your business will not only keep up but emerge as a leader in an ever-changing digital world.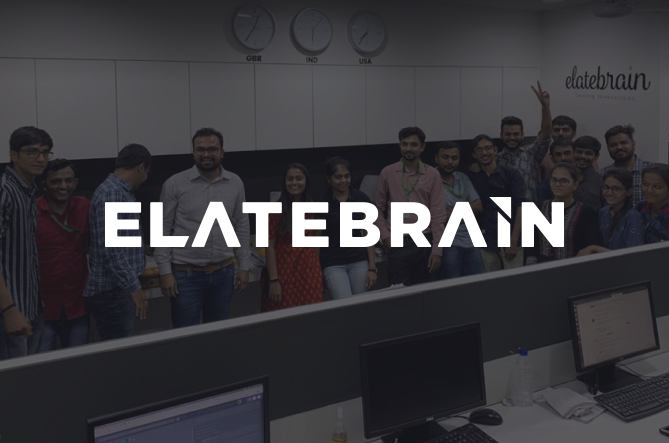 Process we follow
Understanding requirement
Requirement analysis and strategy formulation
Wireframing and Design Creation
Quality Analysis/Testing
Project Deployment
Maintenance and Support
"We help you extend your tech stack with our valuable resources"
work with individual project ideas, B2B companies, ISVs and tech agencies to scale and speed up their custom web/mobile or software development. Our web and eCommerce development teams help you decide the right technology stack, get the suitable resources based-on the time-zones and experience required and get the technical procedures to follow.
Expect us to work as your technical partners since we don't believe in stacking up the list of clients but our technology partners whose combined mission is to get the technical solution in an optimized time. Our resources are trained to go an extra mile in bringing the innovation to implementation and boil down the hard work to par excellence.
From our development team to designing a Photoshop document and forming a website/mobile app layout, we have covered it all in organized management of workflow which helps prioritize our work, strengthen our client communication and deliver a quality solution.










Pricing Models To Grow Your Graph